If you've tuned into late night TV (and been around the block a few times), you'll recognize my "Top 10" theme. In this case, there's no particular order as we count the reasons you'd be remiss not to use coverboard to protect the expensive people and equipment under that roof.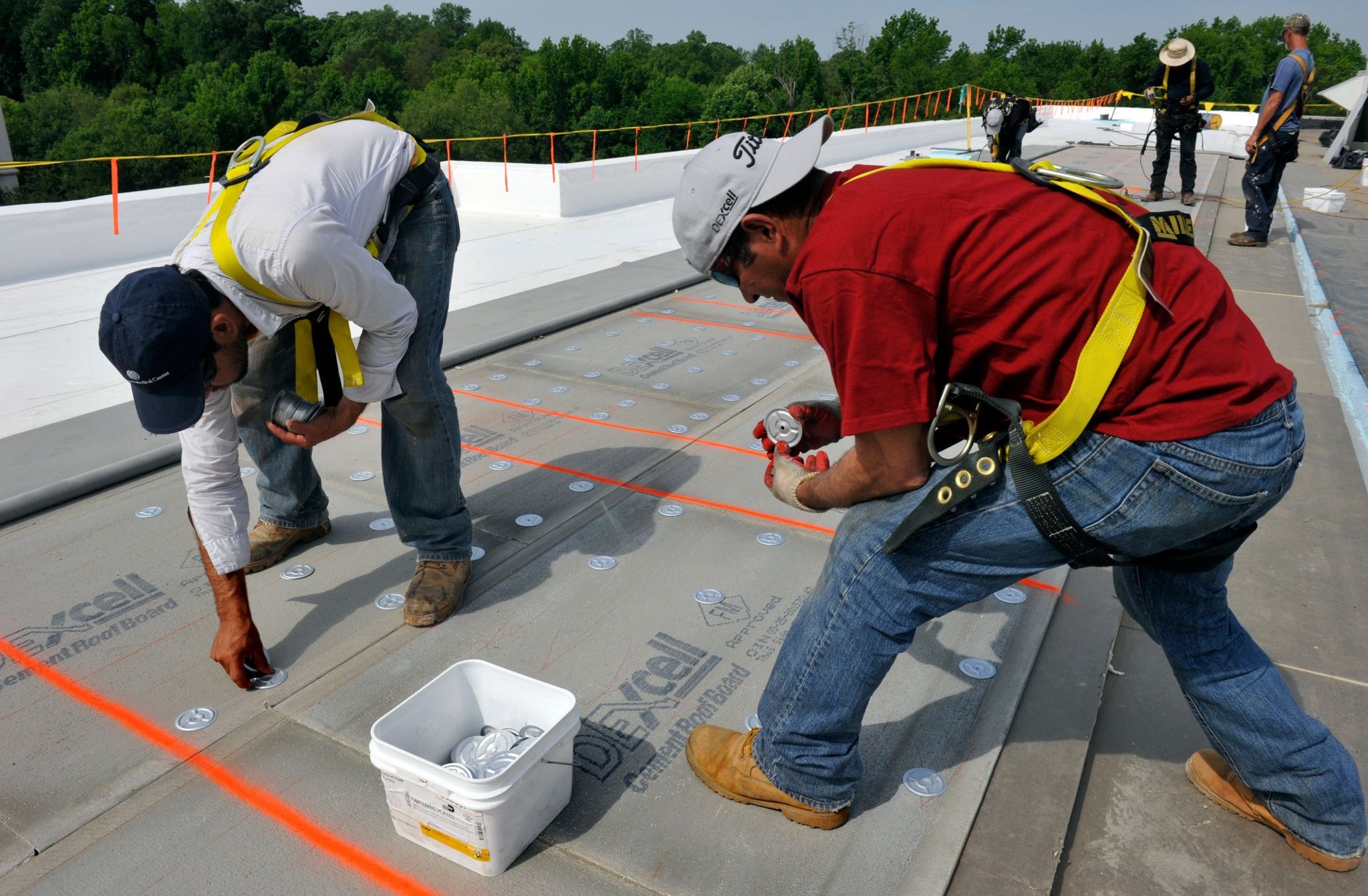 Coverboard:
10.) Provides a smooth, flat surface for the membrane
This key element in a roofing system creates the watertight covering to protect the interior of a building. Coverboard provides a stable layer for the membrane to adhere to. A smooth, flat surface stops leaks and helps prevent future damage.
9.) Protects insulation from foot and equipment traffic
Foot and equipment traffic translates to physical abuse, during installation and after construction. Insulation must be able to withstand environmental conditions coupled with many hundreds of pounds of people and machinery. Coverboard combats deteriorating factors like crews walking atop and tools being stored on the roof.
8.) Improves fire ratings
Insulation material can be combustible, and coverboard provides an extra layer of resistance should a fire ignite. It can also help prevent fire from spreading to an adjacent building. (Note: Fire rating tests a total roof assembly, never a single product.)
7.) Helps prevent bubbling/blistering in hot asphalt installations
Remember Andy, Red and the gang tarring the roof on Shawshank Redemption? Coverboard provides a moisture barrier between the insulation and the membrane. A porous coverboard allows moisture (transformed into steam by the heat of asphalt) to dissipate through the coverboard, reducing vapors which cause blistering.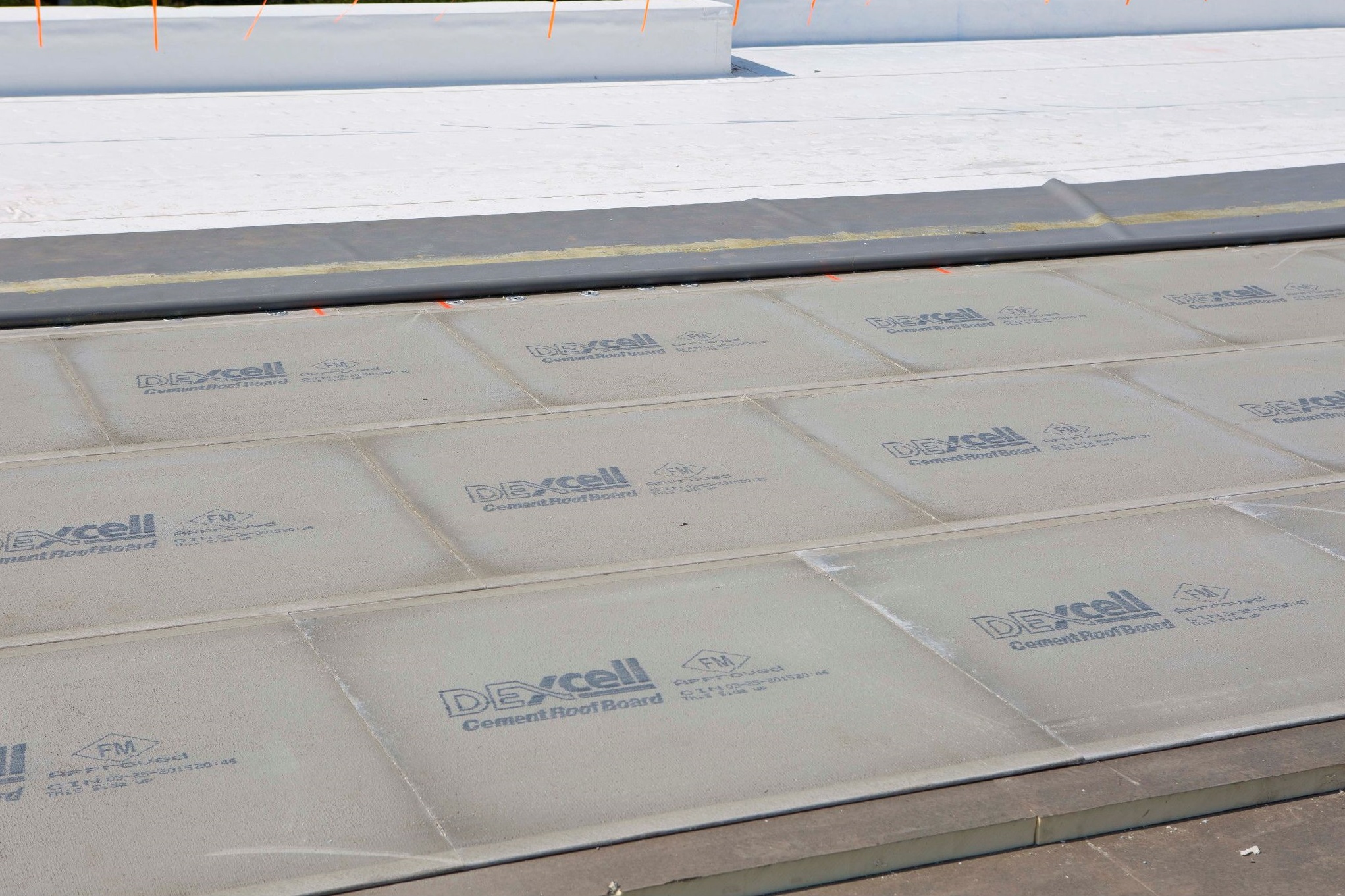 6.) Improves thermal performance
Thermal insulation in roofing systems affects a building envelope's overall thermal performance. As the R-value of roofing insulation continues to become more stringent, incorporating the right coverboard – with the best fastener pattern – into the assembly helps dramatically increase its thermal performance, providing long-term savings.
5.) Helps protect against storm and hail damage
About two-thirds of the U.S. experiences 1 inch or larger hailstones, and hail can damage or penetrate the roof cover and insulation. Coverboard can minimize the damage to the membrane and insulation.
Insulation damage can reduce a roof's thermal resistance (R-value) and increase the heat flow through it. Using coverboard helps reduce the probability of this happening and, in turn, decrease the building's energy costs.
4.) Eliminates potential polyisocyanurate insulation facer delamination
For all low slope roofs there's the possibility of facer delamination (along with cupping, powdering, edge cavitation and shrinkage). Eliminate that headache by using coverboard to prevent it.
3.) Increases Wind Uplift Ratings
Talk about real protection against major inclement weather. Even the global insurance company Factory Mutual recognizes that including coverboard is extremely beneficial to a building's ability to ride out a storm. Coverboard provides a high-performing layer of protection to increase the wind uplift value of a roof assembly (as long as one adheres to fastener spacing recommendations).
2.) Since 2000, the National Roof Contractors Association (NRCA) has recommended using coverboard
And that was two decades ago. If you aren't already incorporating coverboard, the question you should be asking yourself is, 'Why not?'
1.) Since 2006, both the NRCA and the Midwest Roof Contractors Association (MRCA) have recommended using noncombustible coverboard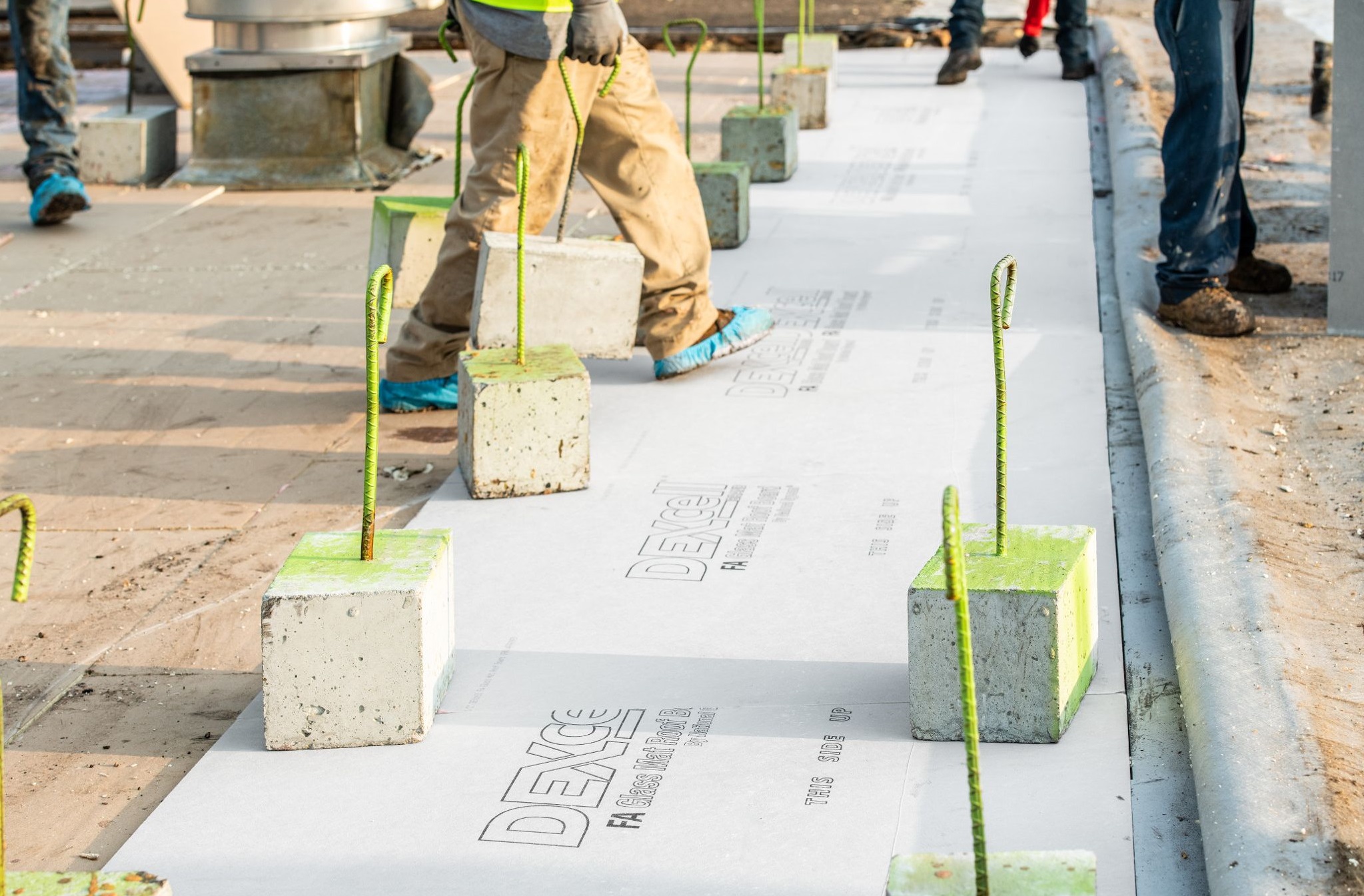 This endorsement dates back 14 years now. These are trustworthy organizations, so why not adhere to their dual recommendation? (Examples of noncombustible coverboard include glass-mat gypsum boards and gypsum roof boards.)
Of course, I'm only scratching the surface here, but I think these reasons make a good case for using coverboard. Coverboard is a critical component to extend the life of any roof. It prevents or minimizes potential damage. Even more, there are many system options to meet a wide array of applications.
Stay tuned for a future blog on more compelling data and other reasons to protect your investment with coverboard. In the meantime, please don't hesitate to contact me for more information on coverboard or to talk roofing.
Contact Warren Barber at warrenb@nationalgypsum.com. Warren is the Product Sales Manager of Specialty Systems for National Gypsum Company, based in Charlotte, N.C.  In that role, he manages National Gypsum's sales and product development for the eXP family of fiberglass mat interior, exterior and roof products. He has been involved with the development, sales and marketing of construction materials for over 25 years. He has conducted architectural and contractor training throughout North America, the Caribbean, Mexico, UAE and Qatar.
###